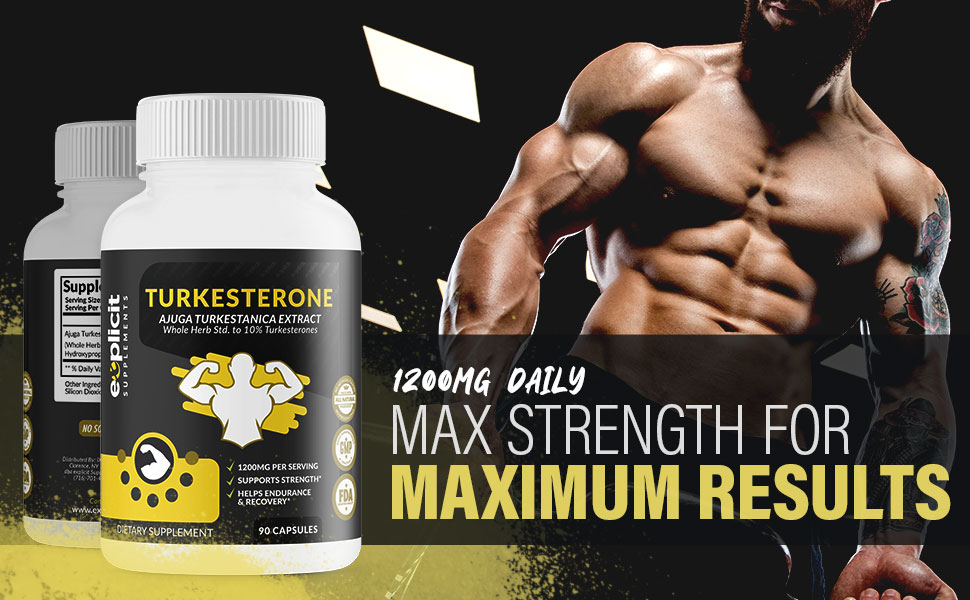 Gain Peak Performance with a natural and effective turkesterone supplement.
What is Turkesterone?
Turkesterone is a natural compound that comes from the plant Ajuga Turkestanica. When properly extracted and used in suggested doses, it may help increase athletic performance, maximize strength and help with muscle recovery.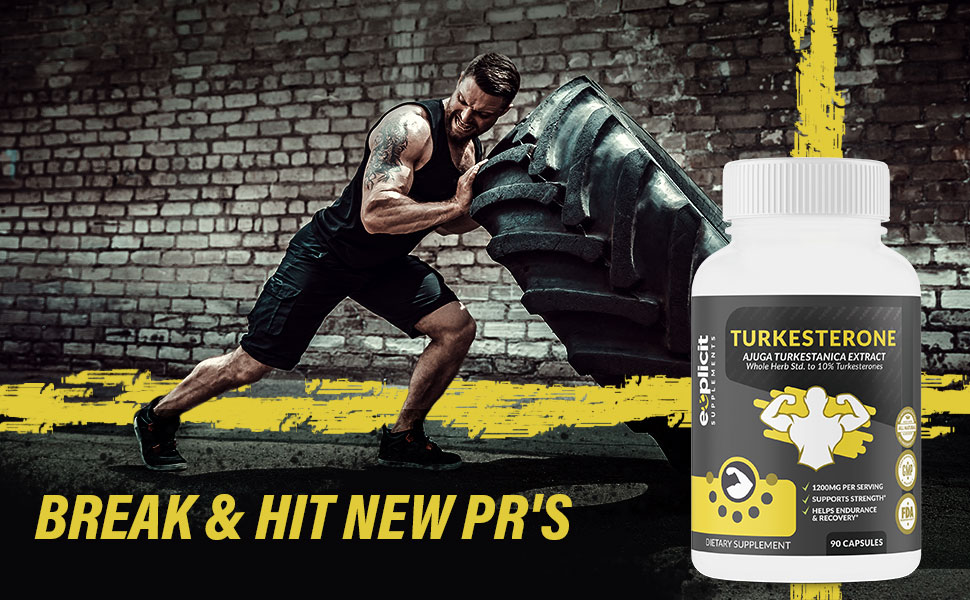 Our Turkesterone is blended with Hydroxypropyl-Beta-Cyclodextrin, which enhances the absorption of the important compounds in Turkesterone that give its important health benefits.
We make sure to not include any unnecessary extra ingredients and only use an easy to swallow veggie capsule.  This supplement is:  Non-GMO, non-dairy and gluten free.  No fillers.  Plant based vegetable capsules.
MAX STRENGTH TURKESTERONE – Maximum strength at 1200mg dosage (2 capsules once a day), standardized to 10% potency.
ENHANCED BIOAVALABILITY – Synthesized with a Hydroxypropyl-β-Cyclodextrin to create a complex to give you the max absorption and increase protein synthesis for maximum efficacy.
OVERCOME WEIGHT LIFTING PLATEAUS – Need help getting over the hump or breaking your PR? This will give you an extra push to get there and beyond.
eXplicit Supplements products are quality you can trust.  All of our supplements are made in the USA at a GMP Certified state of the art facility.  They also undergo 3rd party lab testing to assure purity and potency.
We believe in our products and our promise, so we stand behind them with a money back guarantee.  We ask that you try it for at least 2 to 4 weeks, if you don't get the results you were hoping for simply contact us for a full refund, no questions asked.